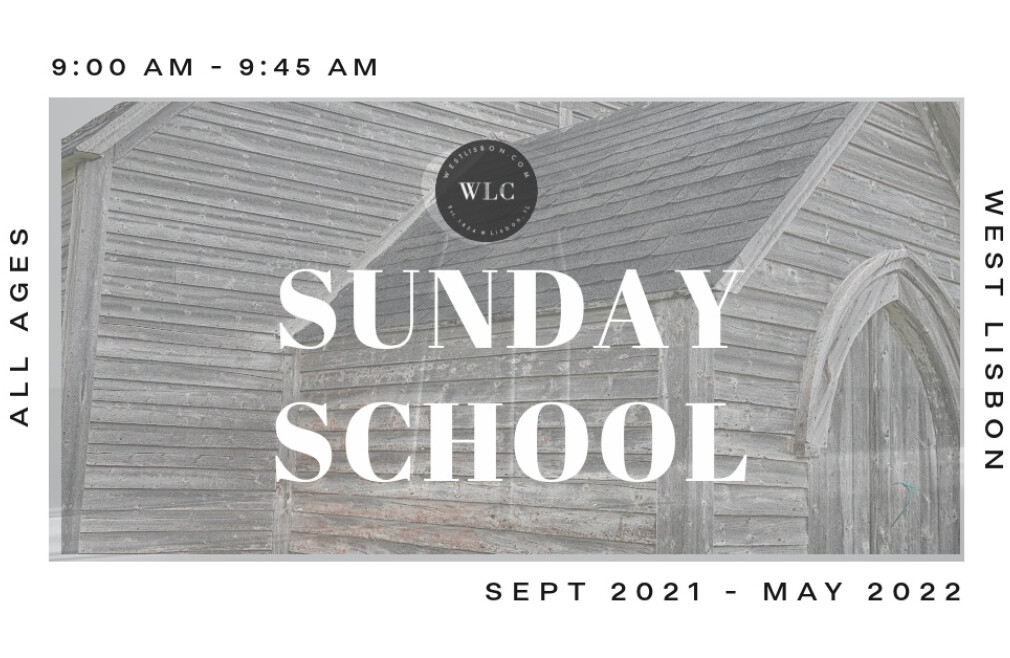 Every Sunday, from 09/19/2021 to 05/15/2022
,
9:00 AM - 9:45 AM
Sunday School for all ages meets every Sunday (Sept. through the end of May) 9:00 AM - 9:45 AM, followed by fellowship time.
Preschoolers through 5th grade will start by meeting in the sanctuary for some praise/singing.


Teachers:
Preschool - Debbie Andersen
K-1st- Kim Britz
2nd-3rd - Mackensie Friestad
4th-5th - Megan and Tim Gunier
Junior High - Kari Friestad
Senior High - Rob and Barb Scott
Adult Sunday School Options - There are three options this year for adults to choose from.
Women's Class (Meets in the small room by the pastor study)
Need some weekly fellowship? Join us as we share our lives, pray together and discuss scriptural truth. This year we will be reading and discussing the book, "Unoffendable" by Brant Hanson. Contact: Becky meyer
Mixed Adults Class (Meets in the gym)
We aren't the first believers to live in a pluralistic society. The book of Judges describes the experience of the Israelites as they lived in Canaan's pluralistic society. We will follow a discussion guide from Pastor Tim Keller of Redeemer Presbyterian Church in NYC as we seek to better live in our pluralistic society. Come to our table to see a sample of one of the study guides for the book of Judges. Contact: Pete Meyer
Mixed Adults Class (Meets in the Fellowship Hall)
Have you had a chance to watch the series, "The Chosen"? The Chosen is based on the life of Jesus and portrays Him through the eyes of those who met Him. This class is geared to the under 50 crowd and will include discussion time after the video. (video based) Contact: Mark Johnson
Got 30 minutes to spare?
Fellowship Time is immediately following Sunday School from 9:45 AM to 10:15 AM. Please sign up to help bring or serve fellowship snacks to our WLC friends and family at fellowship time. You will be reimbursed for anything you buy for fellowship time. Sign up here: https://www.signupgenius.com/go/8050f48a8a6229-fellowship
Need more details or an assistant? Contact Becky Meyer.
Got 45 minutes to spare?
The nursery is always looking for qualified individuals to care for 0 to 3 yr olds during Sunday School. Please contact the nursery director, Kelly Burks (815) 685-2826 for more information or sign up here: https://www.signupgenius.com/go/9040944ada62fa6fa7-nursery