Sunday School (Sept - May)

For exact dates please check the calendar or church bulletin.
Sunday School Superintendent, Lois Whalen
Assistant Sunday School Superintendent, Megan Gunier
9:00 AM Sunday School (For All Ages)
(Sept. - May) Nursery care is available for 0-3 yr olds (Contact Kelly Burks).
Preschool through 5th grade will begin in the sanctuary with a time of praise/singing.
Children's Sunday School Teachers
Preschool - Debbie Andersen
K-1st - Kim Britz
2nd-3rd - Mackensie Friestad
4th-5th - Megan and Tim Gunier
Junior High - Kari Friestad
High School - Rob and Barb Scott
Adult Sunday School Options
There are three options this year for adults to choose from.
Women's Class
(Meets in the small room by the pastor study) Need some weekly fellowship? Join us as we share our lives, pray together and discuss scriptural truth. This year we will be reading and discussing the book, "Unoffendable" by Brant Hanson.
Contact: Becky Meyer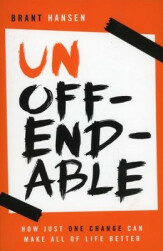 Mixed Adults Class
(Meets in the gym) We aren't the first believers to live in a pluralistic society. The book of Judges describes the experience of the Israelites as they lived in Canaan's pluralistic society. We will follow a discussion guide from Pastor Tim Keller of Redeemer Presbyterian Church in NYC as we seek to better live in our pluralistic society. Come to our table to see a sample of one of the study guides for the book of Judges.
Contact: Pete Meyer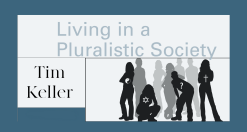 Mixed Adults Class
(Meets in the Fellowship Hall) Have you had a chance to watch the series The Chosen? The Chosen is based on the life of Jesus and portrays Him through the eyes of those who met Him. This class is geared to the under 50 crowd and will include discussion time after the video. (video based) Contact: Mark Johnson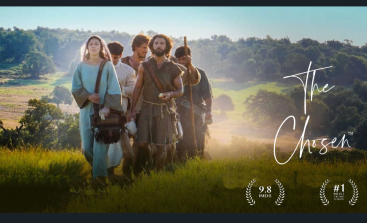 9:45 AM Fellowship Time
Sunday Fellowship Coordinator, Becky Meyer
Come to the Fellowship Hall and grab a breakfast pastry and a beverage and mingle with some familiar friends, or make some new ones!
To sign up to help with Fellowship Time use this link or contact Becky Meyer!
10:15 AM Sunday Worship Service
Please gather in the Sanctuary at 10:15 AM for a time of worship. All are welcome! Nursery care is available for 0-3 yr olds. Children Preschool - 5th Grade are dismissed for Children's Church before the sermon.

---
Women's Ministry Deacon, Gordon Hatteberg
WOMEN'S MINISTRY LEADERS
Women's Ministry President - Janet Long
Women's Ministry Treasurer - Denise Cox
Women's Ministry Secretary, Condolence Coordinator, VBS - Lois Whalen
Blessing Boxes and College Care Packages - Janet Long, Kari Friestad
Altar Coordinator, Library Coordinator, Women's Tea Chair - Janine Johnson
Garden Walk Chair - Raylene Holman
Nursery Coordinator - Kelly Burks
Quilting Committee Coordinator - Sue Larson
Kitchen Coordinator - Patsy Mathre
Women's Discipleship and Meal Coordinator - Hannah Maxwell
Women's Discipleship and Sunday Fellowship Coordinator - Becky Meyer
Women's Ministry holds their annual business meeting in November to elect or re-elect officers and plan events they will host throughout the year. Some typical offerings are: women's Bible studies (twice monthly meetings), all congregation potlucks, college care packages, blessing boxes for the community, military packages, women's fellowship gatherings, meal/care coordination, church library offerings/updates, altar care, VBS, Mother/Daughter Brunch, Sunday Fellowship Time Snacks, and Nursery/Toddler Care. If you are interested in any of these events/offerings take a look at the calendar to see what we have scheduled! Or contact Janet Long for more information on how you can be a blessing to Women's ministry: Janet Long, Women's Ministry President (815) 922-5253.

---
Congregational Ministry
Congregational MINISTRY LEADERS
Worship Team Coordinator - Deb Andersen
Worship Team/AV Team - Deb Andersen, Tim Gunier, Raylene Holman, Janine Johnson, Patsy Mathre, Gabi Maxwell, Hannah Maxwell, Joel Meyer, Pete Meyer, Tee Meyer, Kevin Parini, Rebecca Parini, Kristen Torkelson
Prayer Meeting Leaders - Pete and Becky Meyer
Adult Sunday School Teachers - Paul Zabel, Pete & Becky Meyer
"Adopt a Family for Christmas" (We Care, Morris, IL) - Suzanne Holbrook
Compassion International, Angel Tree - Lois Whalen
SONShine Squad - Deb Andersen, Diane Johnson, Kelly Radde, Dwayne Mickelson
Community Group Leaders - Paul and Nancy Zabel
Community Group Coordinator - Mark Johnson
---
Men's Ministry Deacon, Mark Johnson
MEN'S MINISTRY LEADERS
Erick Bodett
Joel Meyer
Whether you want to continue in your studies with Series 33: Authentic Manhood or if you would like to join a new group starting in Volume 1, contact Mark Johnson and join other men in our congregation learn important Biblical insights on God's design for manhood; and how to live lives of truth, passion and purpose!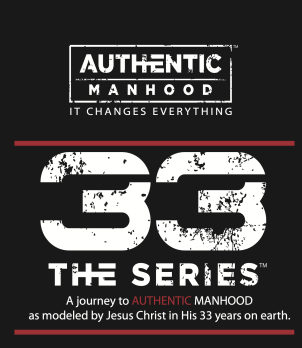 Men's service events are offered throughout the year. Check our calendar or contact Erick Bodett for more information.