Sunday School (Sept - May)

Sunday School Starts 9/18/2022
Director of Children's Ministry, Lois Whalen
Assistant Director of Children's Ministry, Megan Gunier
---
Women's Ministry Deacon, Gordon Hatteberg
WOMEN'S MINISTRY LEADERS
Women's Ministry President - Janet Long
Women's Ministry Treasurer - Denise Cox
Women's Ministry Secretary, Condolence Coordinator, VBS - Lois Whalen
Blessing Boxes and College Care Packages - Janet Long, Kari Friestad
Altar Coordinator, Library Coordinator, Women's Tea Chair - Janine Johnson
Garden Walk Chair - Raylene Holman
Nursery Coordinator - Kelly Burks
Quilting Committee Coordinator - Sue Larson
Kitchen Coordinator - Patsy Mathre
Women's Discipleship and Meal Coordinator - Hannah Maxwell
Women's Discipleship and Sunday Fellowship Coordinator - Becky Meyer
Women's Ministry holds their annual business meeting in November to elect or re-elect officers and plan events they will host throughout the year. Some typical offerings are: women's Bible studies (twice monthly meetings), all congregation potlucks, college care packages, blessing boxes for the community, military packages, women's fellowship gatherings, meal/care coordination, church library offerings/updates, altar care, VBS, Mother/Daughter Brunch, Sunday Fellowship Time Snacks, and Nursery/Toddler Care. If you are interested in any of these events/offerings take a look at the calendar to see what we have scheduled! Or contact Janet Long for more information on how you can be a blessing to Women's ministry: Janet Long, Women's Ministry President (815) 922-5253.

---
Congregational Ministry
Congregational MINISTRY LEADERS
Director of Worship Ministry - Deb Andersen
Worship Team/AV Team - Deb Andersen, Tim Gunier, Raylene Holman, Janine Johnson, Patsy Mathre, Gabi Maxwell, Hannah Maxwell, Joel Meyer, Pete Meyer, Tee Meyer, Kevin Parini, Rebecca Parini, Kristen Torkelson
Prayer Meeting Leaders - Pete and Becky Meyer
Adult Sunday School Teachers - Paul Zabel, Pete & Becky Meyer
"Adopt a Family for Christmas" (We Care, Morris, IL) - Suzanne Holbrook
Compassion International, Angel Tree - Lois Whalen
SONShine Squad - Deb Andersen, Diane Johnson, Kelly Radde, Dwayne Mickelson
Community Group Leaders - Paul and Nancy Zabel
Community Group Coordinator - Mark Johnson
---
Men's Ministry Deacon, Mark Johnson
MEN'S MINISTRY LEADERS
Erick Bodett
Joel Meyer
Whether you want to continue in your studies with Series 33: Authentic Manhood or if you would like to join a new group starting in Volume 1, contact Mark Johnson and join other men in our congregation learn important Biblical insights on God's design for manhood; and how to live lives of truth, passion and purpose!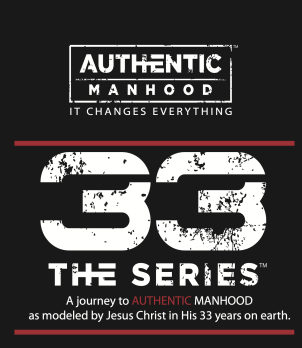 Men's service events are offered throughout the year. Check our calendar or contact Erick Bodett for more information.