Children's Ministry Deacon, Jerry Whalen
Please check the current weekly church bulletin or church calendar for exact meeting dates and times, and check out the Children's Ministry Facebook page for updates!
Sunday Morning Children and Youth Ministries


Nursery/Toddler Care
Ages: 0 - 3 Yrs Old
When needed, Nursery/Toddler Care is available during Sunday School and Worship Service for 0 to 3 Years Old. If you would like to use the nursery, please send Janet a text with your name and number. Thank you.
Contact: Janet Long (815) 922-5253, Women's Ministry President
Children's Sunday School
Ages: 4 - 11 Yrs Old
Grades: Preschool - 5th Grade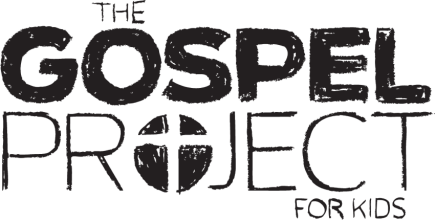 Starting Sept. 12th, 2021 Sunday School classes will meet from 9:00 AM - 9:45 AM followed by a brief fellowship time in the Fellowship Hall. Sunday Worship Service starts at 10:00 AM .
Children's Sunday School Classes meet during the school year (Sept. - May) and are available for all school-aged children (Preschool - 5th Grade). Our curriculum, "The Gospel Project", takes kids on a Christ-centered, chronological journey through Scripture. Kids will discover how the gospel unfolds from Genesis through Revelation. When kids truly experience the gospel, their hearts are transformed. It is the gospel, not good behavior, that changes everything.
Contact: Lois Whalen, Sunday School Superintendent
Jr. High Sunday School
Ages: 12 - 14 Yrs Old
Grades: 6th - 8th Grade
Starting Sept. 12th, Junior High Sunday School class will meet in the Fireside Room from 9:00 AM - 9:45 AM. Dunkin' Donuts are provided.
Contact: Kari Friestad
High School Sunday School
Ages: 14 - 18 Yrs Old
Grades: 9th - 12th Grade
High School Sunday School meets in the youth room. Dunkin' Donuts are provided.
Contact: Rob Scott, Director of Youth Ministries
Midweek Children and youth ministries
TeamKid: Kids in Discipleship
K-5th Grade
Our Children's Midweek Ministries meets in-person on Wednesdays during the school year from Sept. - May. Our midweek children's activities are for ages Kindergarten through 5th grade, and will feature Bible memory games and application of Bible truths, engaging missions videos and activities, and fun activity-based learning all while helping your kids grow to be more like Jesus.
Contact: Rebecca Parini, Midweek Children's Activities Coordinator
Wednesday Night
Jr. High and High School Youth Group
Grades 6th through 12th
Jr. High and High School Youth Group meet during the school year (Sept. - May). For ages 6th grade through 12th grade. Please contact Rob & Barb Scott for more information.
Contact: Rob Scott, Director of Youth Ministries
Summer Children and Youth Activities
REACH MISSIONS TRIP
JR. HIGH & HIGH SCHOOL AGED KIDS


Reach held its first mission trip during the summer of 1992 in Madisonville, Kentucky. Since then, more than 50,000 junior and senior high school students and their adult sponsors have attended a Reach Mission Trip in fourteen different states and Mexico. Jr. High & High School aged kids can participate in the global missions movement every summer with WLC.
Contact: Rob Scott, Director of Youth Ministries
Children's Summer Fun Activities
Held annually June - August