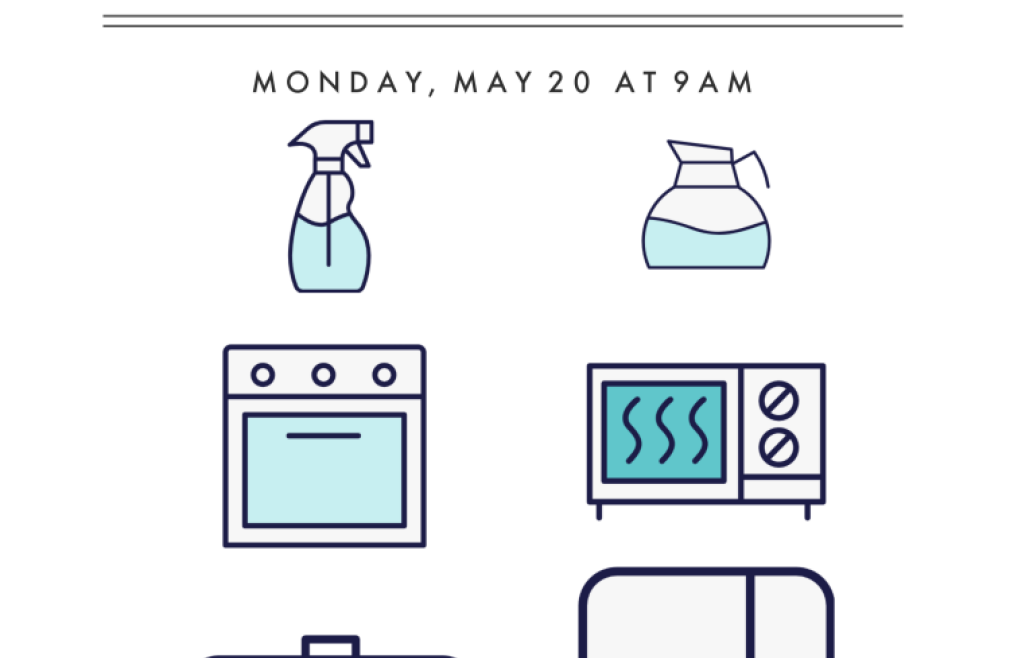 Monday, May 20, 2019
,
9:00 AM - 12:00 PM
The
kitchen
clean-up day has been officially set for Monday, May 20th from 9am-12pm. There will be a sign-up sheet on the back table of items needed for the
kitchen
. If you have any questions please contact Emma Smith or Patsy Mathre.
Contact: Emma Smith
(815) 252-4499 or Patsy Mathre ‭(815) 695-5858‬